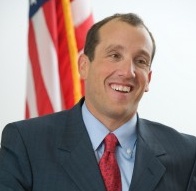 Richard H Bernstein to speak at Chabad Lubavitch Dinner
Richard H Bernstein will be the guest speaker at the Chabad Lubavitch 'ONE' dinner taking place later this month.
Richard is a lawyer in a Detroit firm, a lecturer at the University of Michigan, an ardent athlete, and a pro-bono advocate for disabled rights.

Born blind, Richard chose to ...