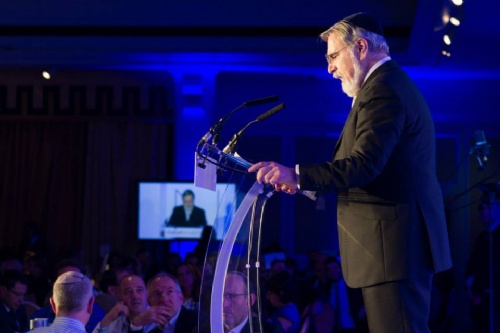 ONE: Lubavitch UK Drinks to Revival
After 6 years of not holding a gala celebration, Lubavitch UK held its largest dinner yet. They had a good reason to do so.
By Simon Rocker, the Jewish Chronicle

It is not the norm to have shots of vodka or whisky after the first course of an Anglo-Jewish charity dinner. Nor to have the ...
Parshah

The SurvivorChildren's Math

The Rebbe

Your Questions

I'm Ashamed of My Husband's Kippah

Jewish History

10 Anti-Semitic Myths

In the Middle Ages, many delusional beliefs about Jews gripped the European masses, ...

Multimedia

A Literate Jew

Jewish culture has always expected that even Jewish laypeople be well-versed in their ...

Do It Yourself Ark-BuildingWords

Story

You Are All Wicked!

The produce continued to dry up, animals were dying, and still, not a single cloud ...