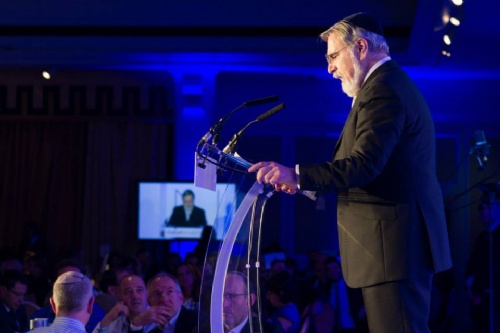 ONE: Chabad 'army' salutes British achievements
Simon Rocker, The Jewish Chronicle
It is 20 years since the last Lubavitcher Rebbe, Menachem Mendel Schneerson, died. But the outreach enterprise he launched continues to flourish with 3,000 centres and 4,000 emissaries in around 80 countries.
On Tuesday night, its British branch ...
Parshah

The SurvivorChildren's Math

The Rebbe

Your Questions

I'm Ashamed of My Husband's Kippah

Jewish History

10 Anti-Semitic Myths

In the Middle Ages, many delusional beliefs about Jews gripped the European masses, ...

Multimedia

A Literate Jew

Jewish culture has always expected that even Jewish laypeople be well-versed in their ...

Do It Yourself Ark-BuildingWords

Story

You Are All Wicked!

The produce continued to dry up, animals were dying, and still, not a single cloud ...