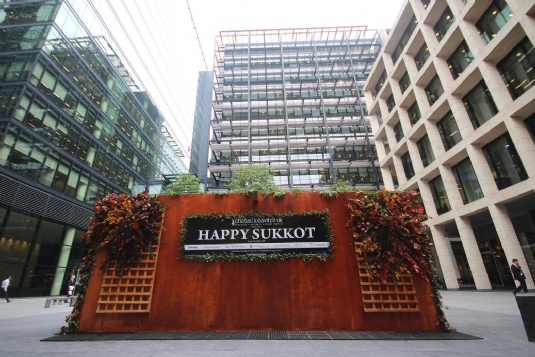 The Sukkah on New Street Square
With tall buildings, glass windows, and geometric angles, New Street Square has some of the most contemporary architecture of London. So when a single-story structure made of wooden panels and a leafy-green roof appeared one day, well… it attracted more than a few stares. Erected by ...
Parshah

The SurvivorChildren's Math

The Rebbe

Your Questions

I'm Ashamed of My Husband's Kippah

Jewish History

10 Anti-Semitic Myths

In the Middle Ages, many delusional beliefs about Jews gripped the European masses, ...

Multimedia

A Literate Jew

Jewish culture has always expected that even Jewish laypeople be well-versed in their ...

Do It Yourself Ark-BuildingWords

Story

You Are All Wicked!

The produce continued to dry up, animals were dying, and still, not a single cloud ...