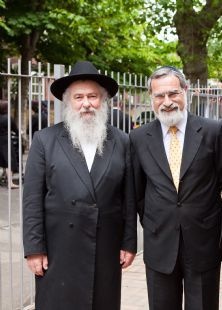 Rabbi Nachman Sudak OBM
It is with great sadness that we inform you of the passing of Rabbi Nachman Sudak OBE, head Shliach and Principal of Chabad Lubavitch UK. He was 78 years old.
Rabbi Sudak was sent to England in 1959 by the Lubavitcher Rebbe OBM, as his personal Shliach (emissary) charged with a mission to ...