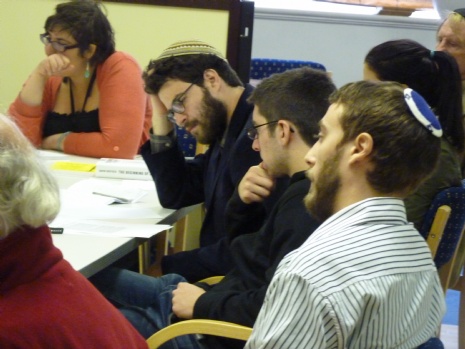 As the intense season of conferences and summer schools draw to a close in Oxford, the Oxford University Chabad Society hosted a successful end of summer Jewish studies "Yom Limmud" seminar this past Sunday affording 40 students, faculty and community members the opportunity to listen to leading academics on a diverse array of Jewish topics of interest from Philosophy, Law and Ladino to Biblical interpretation, Literature and the Talmud.
The highlight of the day was a special viewing and guided tour of rare Hebrew manuscripts and early printed works at one of Oxford's oldest colleges, Merton College, est. 1264, located inside what is thought to be the world's oldest library, in Merton College's Mob Quad.

The impressive line up of lecturers included Professor o
f Ladino at Bar Ilan University, Prof. Ora Schwartzwald, who gave a lecture in honour of her new book Seder Nashim about a 16th century prayer book for women in Ladino by Rabbi Banist; Dr. Naftali Loewenthal, of University College London's Hebrew and Jewish Studies department who spoke on modes of Jewish inclusivism based on the Mishnaic teaching that "every Jew has a portion in the world to come"; Dr. Israel Sandman, Fellow at University College London's Hebrew and Jewish Studies department lectured on the subject of "Interpreting Scripture as a Spiritual Exercise"; and Rabbi Leibish Heller of Kinloss United Synagogue spoke about the Talmud and the problems of the Shylock play from a Talmudic Jewish legal perspective.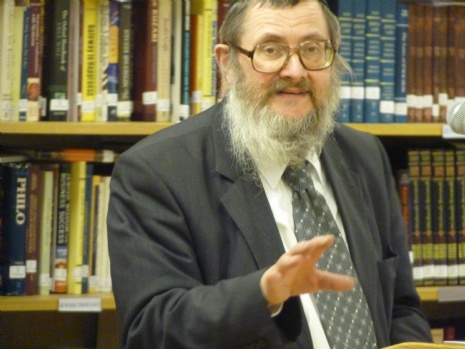 The talk of Dr. Loewenthal was of particular interest as he sought to explain the theological foundation for the concept of the all welcoming and non-judgemental Chabad House phenomenon that can be found in every corner of the world, as well as Oxford, the Slager Jewish student centre, where the seminar was taking place.

Rabbi Eli Brackman, director of the Oxford University Chabad Society, who organised the seminar, commented that "these popular seminars are an opportunity for people of all levels of knowledge to interact with Jewish teaching and scholarship in a stimulating and open environment, inspiring participants to question and probe Judaism in a serious way".

Mr. Eliot Shear, who attended the seminar said "the programme was utterly compelling". The Jewish studies seminar "Yom Limmud" is part of the high profile programme of lectures hosted each year at the Oxford University Chabad Society on a broad variety of subjects. Over sixty of these lectures can now be viewed at www.oxfordchabad.org/video.